A self-proclaimed beauty aficionado, I'm typically in the know of new up-and-coming skin care treatments. When micro-needling appeared in the limelight, thanks to Kim Kardashian West's vampire facial, I was next in line to try it out. And, when micro-needling went beyond (and below) the face, I was one of the first writers to test out and openly share what the O-shot® is really like. As such, when a friend asked me about Morpheus8TM and I didn't know what it was, there was only one thing I could do: Try it for myself.
EDITOR'S NOTE: As always, talk to your doctor before starting any new treatment.
I chatted with board-certified dermatologist Anne Chapas, MD, of Union Square Laser Dermatology℠ in New York City, who answered all of my questions about the mysterious-sounding treatment. So, if you're as curious about Morpheus8 as I was, keep reading. Once you're through, you might just want to try the treatment for yourself.
What is Morpheus8?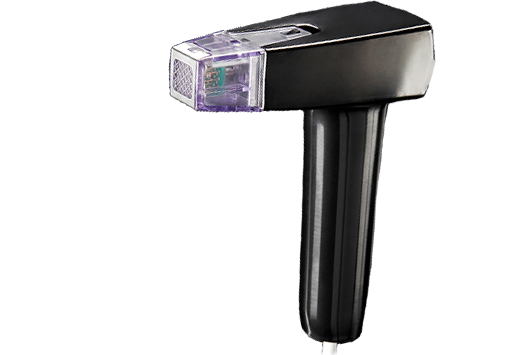 While it may sound like a spell from Harry PotterTM, Morpheus8 might be more familiar than you'd think. You've probably heard of microneedling – a skin treatment that involves creating tiny punctures in the skin to trigger the body's natural collagen production. (If not, read up on it here.) Morpheus8 is yet another microneedling device. The point of difference is that the Morpheus8 also incorporates radiofrequency. Radiofrequency – another potentially familiar-sounding treatment – relies on waves of energy to heat underlying skin tissues. In doing so, the heat triggers collagen and elastin production, thereby tightening, firming, and plumping the skin's appearance.
How, Exactly, Does Morpheus8 Work?
Whenever a new, seemingly magical skincare treatment launches, it's normal to wonder exactly how it produces the coveted results. When it comes to Morpheus8, Dr. Chapas says that the magic lies in the way radiofrequency and microneedling combine. Namely, microneedling intensifies the effects of radiofrequency; by creating tiny channels in the skin, the microneedles or "pins" help the radiofrequency energy to reach the skin's deepest layers.
Chapas categorizes Morepheus8 as "fractionated radiofrequency" — a term referring to radiofrequency that can target deep layers of the skin. Fractionated radiofrequency is scientifically proven to reduce wrinkles and rebuild collagen, Dr. Chapas notes. Furthermore, because it works at such a deep level, there's little to no thermal damage to the skin.
What Areas can Morpheus8 Treat?
"The most commonly treated areas include the lower face and neck," Dr. Chapas notes. That said, "Morpheus8 can be used on any areas that can benefit from sub-dermal renewal [a.k.a. deep collagen rejuvenation]. This includes any area of the face and/or body that exhibits wrinkles, stretch marks, or acne scarring."
Are there any preliminary steps to take before Morpheus8?
Unlike some other skincare treatments, Morpheus8 does not require any prep work on your part. So, feel free to maintain your skincare routine and function as you normally would. That said, your provider will prep your skin and apply a topical anesthetic cream to the treatment area an hour beforehand.
What does Morpheus8 feel like?
"My patient today told me it felt like plucking your skin with a tweezer," Dr. Chapas says. "Most patients tolerate it well with just topical numbing cream applied for one hour prior to the treatment."
That said, it's worth considering how long you're able to endure the plucking sensation. If you're treating your face, expect to sit through the mild discomfort for roughly 20 minutes. Otherwise, duration varies based on the area you're treating.
What are the benefits of getting Morpheus8?
In short, even, radiant, youthful-looking skin. According to Dr. Chapas, the radiofrequency "stimulates dermal collagen production to 'morph' aging facial and body features into a more youthful appearance."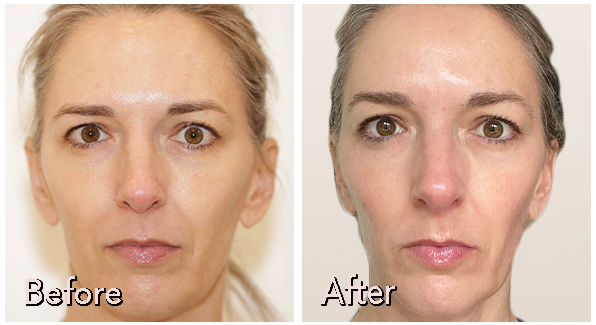 Does Morpheus8 work well on all skin types?
It's your lucky day. Unlike some trendy skincare treatments, Morpheus8 can be used on all skin types. "This innovative technology allows even darker skin tones to be treated," Dr. Chapas notes.
However, keep in mind that doesn't mean there aren't better treatments out there for your particular skin type. Case in point: I was going to get Morpheus8 to report on my personal experience; however, given my rosacea, Dr. Chapas thought that, while I could totally undergo the treatment, I'd see more favorable results — clearer, brighter skin — from Vbeam®, a laser that lessens redness.
Ultimately, Dr. Chapas says that Morpheus8 is an ideal treatment for patients who want to rejuvenate their skin to improve the appearance of fine lines, wrinkles, acne scarring, and overall volume.
Is there any downtime?
Like many micro-needling treatments, it's best to refrain from applying makeup for 24 hours post-procedure. "Patients can expect to see micro lesions a few days after treatment and slight redness," Dr. Chapas says. To lessen the unfavorable appearance of the lesions, your best bet is to moisturize post-treatment and avoid direct sun exposure.
When will I see results?
It's worth noting that the results aren't immediate. According to Dr. Chapas, you can expect to achieve optimal results with multiple sessions, each of which costs between $100 and $2,250 (depending on the treatment area). Once those results do set in, however, they can last for a month or more. Just be sure to schedule retreatments to maintain the appearance.